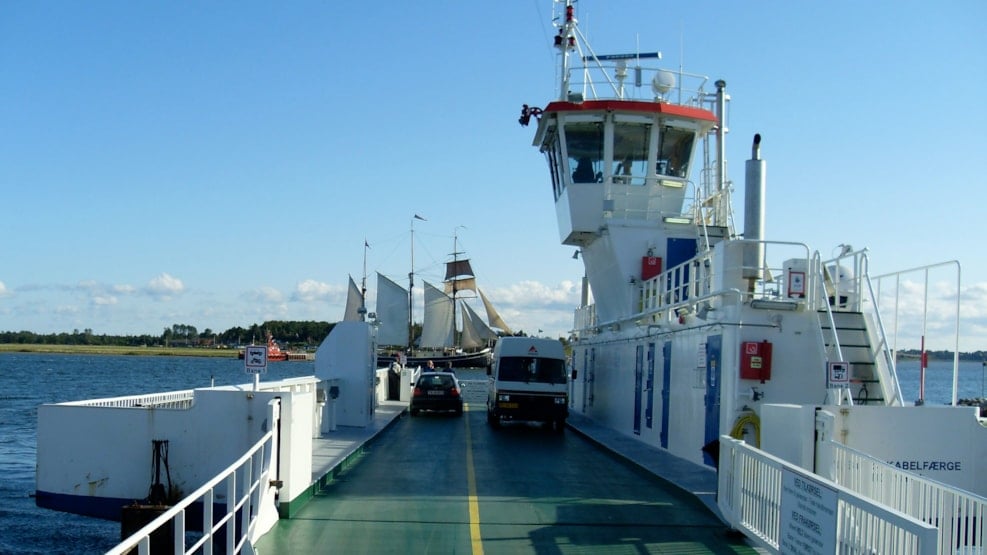 Udbyhøj Cable Ferry
Take a trip between the ports of Udbyhøj Nord and Udbyhøj Syd, where one of Denmark's few cable ferries sails with steel cables, crossing the mouth of Randers Fjord.
The cable ferry is designed according to Swedish model as a double-ended ferry, ie. it has a through-deck and bridge flap at both ends.
Enjoy the view
The sailing trip over the inlet only last 4 minutes, but it is possible to enjoy a breath of fresh air and the sight of green meadows, rolling fields and stone Age barrows during this short crossing over.
The cable ferry can carry either 2 trucks without a trailer and 6 passenger cars or 12 passenger cars as well as 98 passengers at a time.
The ferry operates thoughout the year expect in the middle of March (7 days) due to service inspection.
See ferry times right here.
See what others are sharing on Instagram