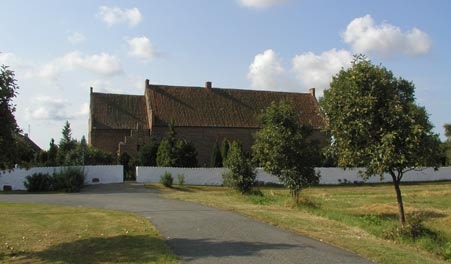 Vestenskov Church
The church is Romanesque and Gothic style built with red monk bricks around the 1200th century, actually twice. The eldest part of the church is the chancel and eastern half of the nave dating from the 1200th century.

In the cemetery, a Lolland bell stable is set up. It is built by an oak timber and covered with horizontal modern boards.

The altarpiece is from 1590, but modified. There is a painting of the Holy Communion on the board dating from 1650.

The pulpit dates from 1627 with wooden-carved illustrations of Jesus Christ with 3 evangelists.