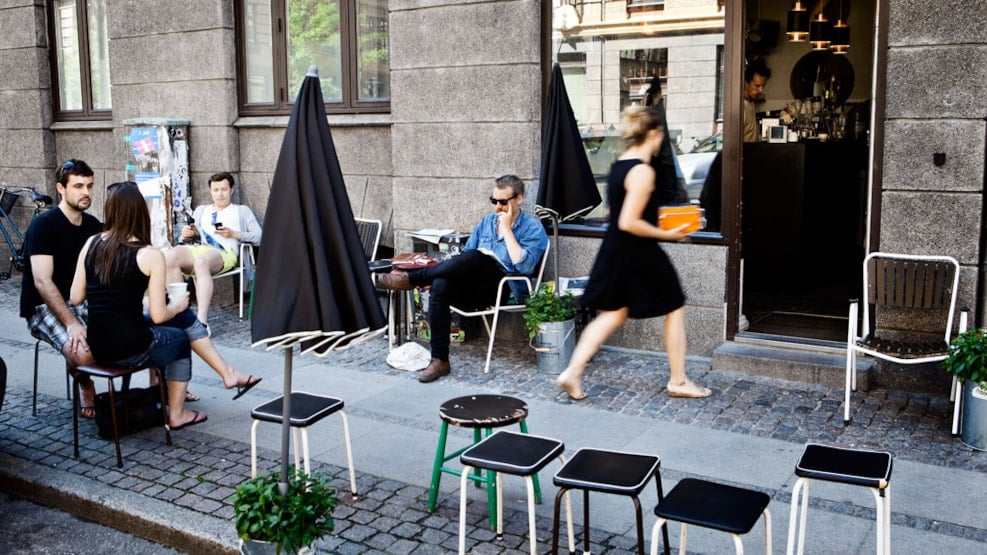 Vesterbro
The infamous red light district and former working-class area of Copenhagen, Vesterbro, is actually one of the hippest areas in the Danish capital. As early as back in 2001, Wallpaper magazine proclaimed Vesterbro Copenhagen's hippest quarter, and in 2014 it made no. 4 on Thrillist's top 10 most hipster neighbourhoods on Earth.
The turnaround really began with the transformation of the old cattle market Øksnehallen into a light and stylish exhibition hall. The district is situated within walking distance of Copenhagen city centre, right behind the Central Station. It is one of the most fashionable places in Copenhagen - not just to live - but to shop, eat, drink and have a great night out.
Along Vesterbrogade and Istedgade, where you will find the original red light district on the first stretch from Copenhagen Central Station and up, you will find plenty of bars, restaurants, and designer stores. Are you looking for a fancy dinner or a fun night out go to the Meatpacking District where new restaurants and cool bars crowd the area. The quarter even boasts its own food street, frenchy Værnedamsvej – a gourmet's paradise with specialist cheese, wine, fish and chocolate shops, as well as cafes and grocers - on the border between Frederiksberg and Vesterbro. Vesterbro is also known as Copenhagen V.