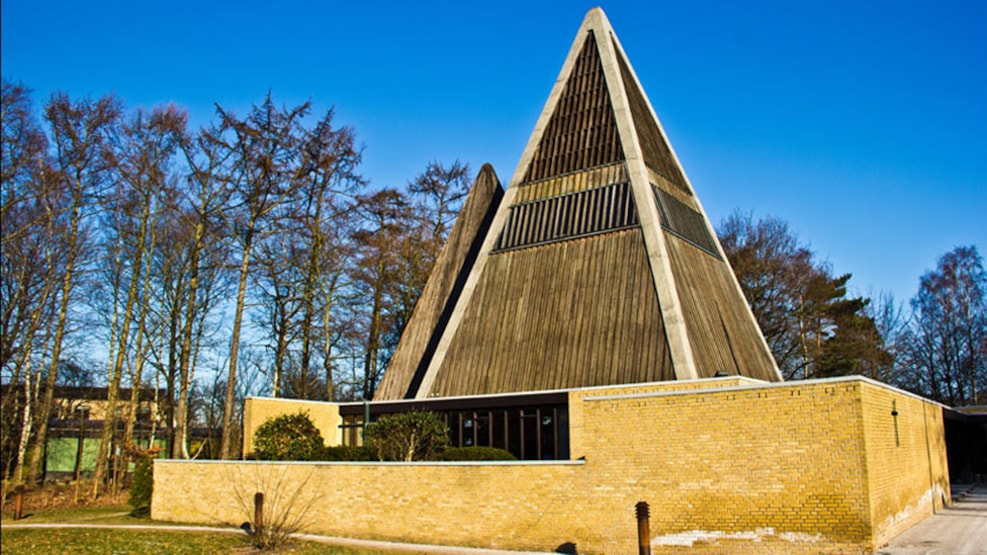 Vestervang Church
Vestervang Church was consecrated on 3 april 1966. Outbuildings to the church in 1976 and 1983. The church has two bells in the peculiar belfry.
Vestervang Church has a long tradition of many concerts of high quality throughout the year. See the church website www.vestervangkirke.dk for current concerts.
There can be arranged opening of the church by appointment.