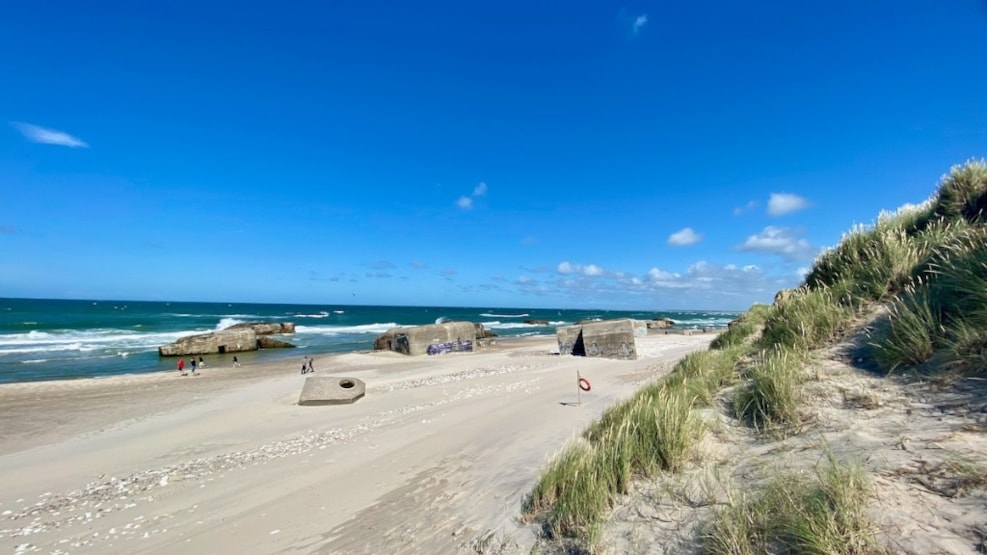 Vigsø WWII Battery
Vigsø Batteriet is part of the Atlantic Wall from World War II.
The WWII Battery of Vigsø, part of the fortifications built during the Second World War, housed four 10.5 centimetre canons, an observations bunker for gunfire control, anti-aircraft defences, crew bunkers and machine-gun posts. In the position, 46 bunkers were built with a staff of 144 men.
Today som of the batter's bunkers lie desolate on the beach, while others will soon be swallowed up by the North Sea.