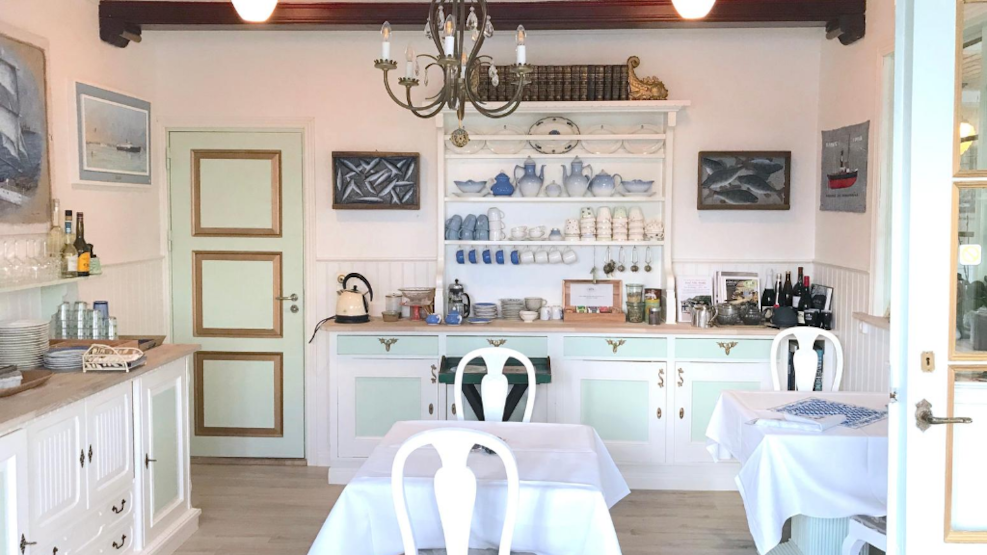 Villa Brinkly
Hotel Villa Brinkly is a small pearl next to the forest and a small sandy beach. On the romantic "Strandvejen" beach road between the Museum of Modern Art, Louisiana, and historical home of Hamlet Castle, Kronborg in Elsinore, you will find the small maritime hotel, Hotel Villa Brinkly.
Situated between the forest and the beach, the hosts, Annette Buch Petersen and Erik Steen have designed a truly unique getaway. Hotel Villa Brinkly offers itself as the ideal base for exploring the many attractions of Northern Zealand.
At Hotel Villa Brinkly, you will discover a long-forgotten level of care and attention to its guests and to the many culinary delights offered by the owner and Chef, Annette. With a keen focus on local produce, the fresh greens take centre stage, and the delicious meat plays second fiddle. The courses vary according to the season to enrich the moment of your visit.
The hotel offers 9 individually designed double rooms and one family suite. All rooms offer views to either the sea or the adjacent forest, available for swims or walk from early morning to sunset.
The pleasant and soothing ambience on the terraces and living rooms is often enjoyed by the guest while savouring a home-brewed cup of tea or coffee, often served with Anette's homemade snacks and pastries.
Hotel Villa Brinkly was built in 1874 as a summer resident and opened in 1933 to cater for retired sailors and in 1975 it opened up for city-folk wanting to escape the hustle and bustle of Copenhagen during summer. The hotel continues to offer the same sense of escape and calm, supported by the loving care by its hosts.
With only 40 minutes to Copenhagen by train or car, the City is still well within reach, along with the many other local attractions.