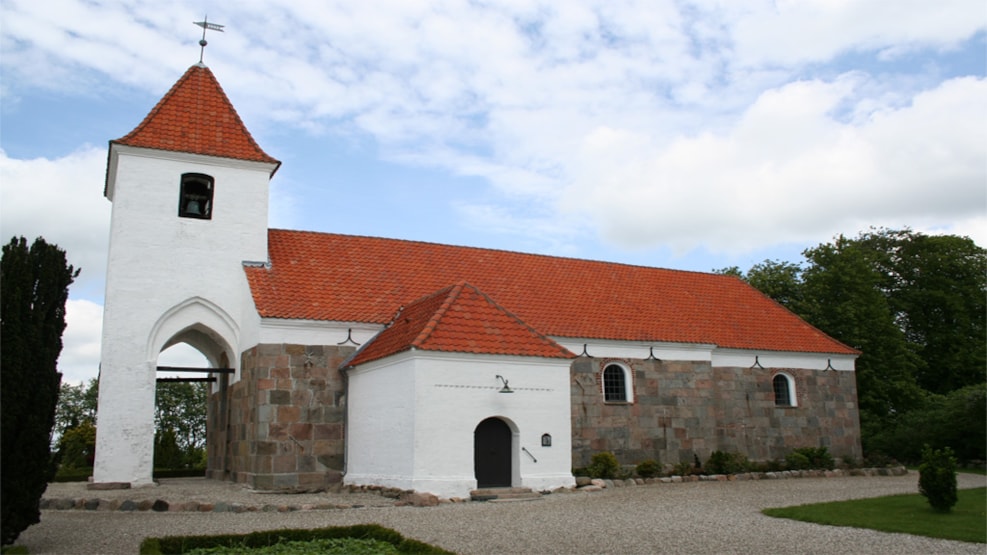 Voer Church
Voer Church is located on the western side of the city. The distinctive beauty of the church comes right after the demolition of the parsonage's farm buildings. Just east of the church is the 100-year-old parsonage.
The church's choir and ship are from Romanesque times, built of granite squares on the slope. The north door and the priest's door in the choir are walled. The south door, now the only entrance, is on the outside surrounded by relief carved images of granite: God the Father in the tympanum field above the door, and the Evangelist symbols for Mark (a lion) and for Luke (an ox) at the sides.

The tower is very peculiar. Below, it has pointed arched arcades and is built of recycled squares and monk stones.
The porch is believed to date from the 18th century. A crucified, very old tombstone is found as a threshold for the porch.

In the basket bow, frescoes from the 16th century with the motif "Mary with the child" and "Christ" Romanesque granite foundation with lion's feet are adorned with two baptismal dishes.
Key can be borrowed. See notice at the church