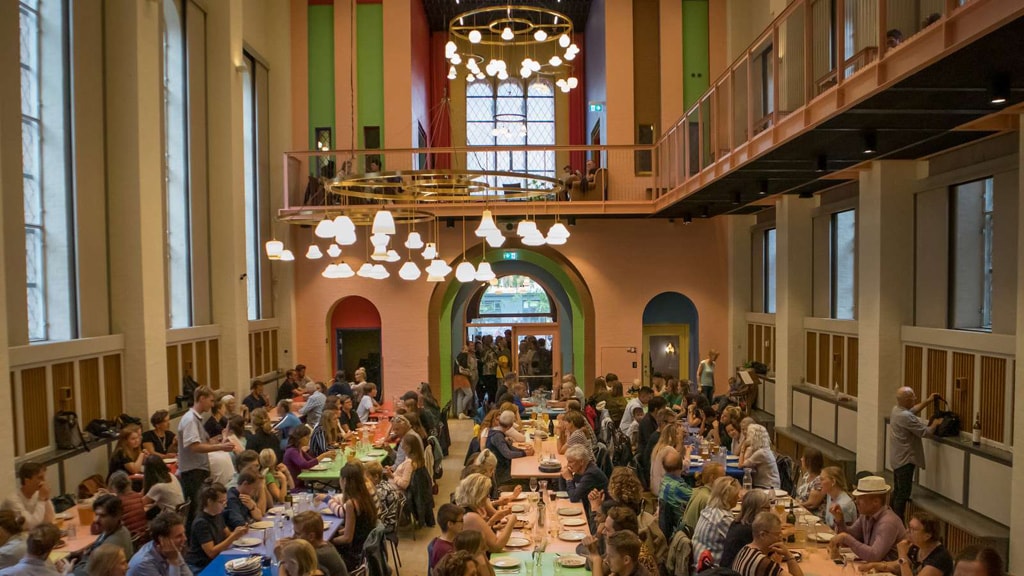 Absalon
Hang out with the local Vesterbro folks for community dinner (and much more) at Absalon.
Absalon is your living room away from home. Your breakfast café, your afternoon hangout, your evening bar and the place you eat your dinner with 180 other people.
The playful community house right on Vesterbro's Sønder Boulevard is a modern and laid-back place for the local Vesterbro citizens and guests to get together to eat and enjoy activities like bingo, table tennis and movie- and music events in informal surroundings.
The founder of the world-known Tiger-stores, Lennart Lejboschitz, is the man behind the reconstruction of the old church, which creates the setting for a cosy day or evening with old or new friends. The walls reflect the playful nature in spectacular colours and the house creates a creative place to unfold.
Absalon wants to include all kinds of people – big and small. There is something for everyone, who likes games, culture and a budget-friendly meal. During summer, they move the long tables outside when the weather allows.
It's hard to leave Absalon without a smile on your face.