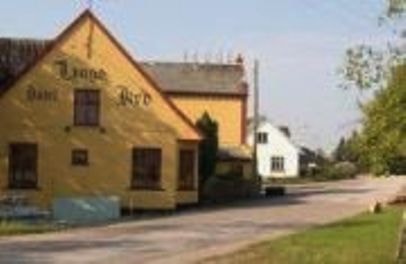 Hotel Lynge Kro
This traditional Danish hotel & inn got its Royal Privilege in 1721 by King Frederik 4th. Hotel Lynge Kro is situated 6 km from market town Slangerup, 16 km from Hillerød and famous Frederiksborg Castle and right at the edge of the great nature preserve, Naturparken mellem Slangerup og Farum.

The hotel has newly been renovated and faces today all demands for business conferences and meetings as well as the for the modern traveller.

During the summer season crazy golf available at the hotel. Nearest golf facility: Mølleåens Golf Club approximately 2 km and nearest put-and-take fishing lake: St. Rosenbusk approximately 3 km.