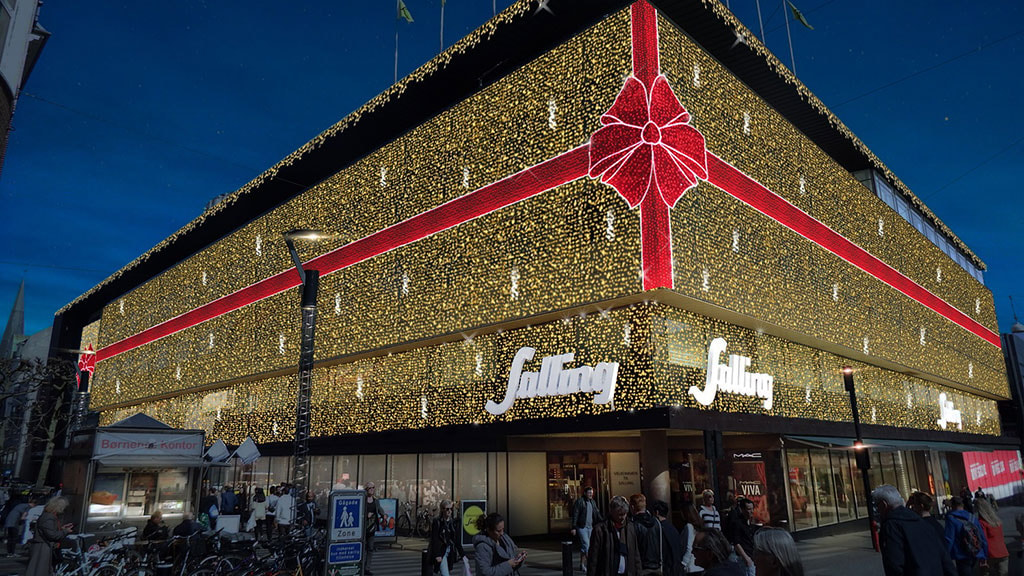 Salling – explore the atmosphere behind the magic Christmas lights
Salling is a modern department store located in the heart of Aarhus, recognized by 500.000 Christmas lights shaped like a huge Christmas present.
A world of fashion
Salling welcomes you to a world of fashion, home interior, gourmet food and thousands of inspiring products for Christmas shopping. The staff offer the best service in town and are always ready to guide you in Salling's many inspiring departments.
Salling Super 
You find the best and finest gourmet food in Salling's exclusive supermarket, Salling Super. Let your senses be pampered with a wealth of delicious gourmet specialities.
Enjoy a cup of coffee
In Salling there is always space for a shopping break. Grab a tasty cup of coffee in Starbucks or try the tempting Christmas menu in the modernized Salling Bar & Bistro.
Tax Free shopping is available for all non-EU residents.  
In Salling you find everything you need for a pleasant Christmas shopping day.