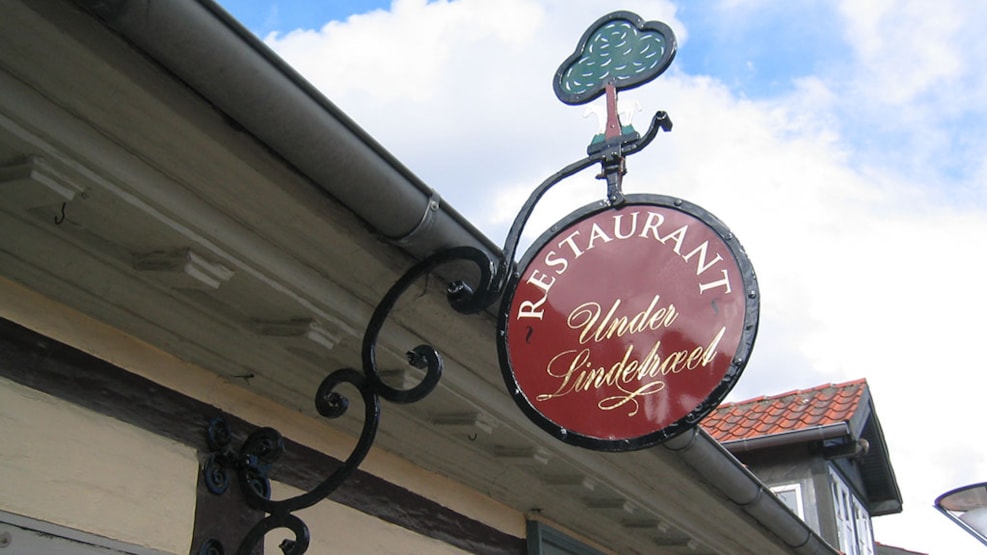 Under Lindetræet (Under the Linden Tree)
This restaurant is located in a prime location next to the H.C. Andersen House in Odense´s historic quarter. Parts of it date right back to 1771 and up until 1965 it was in use as a private residence and rye bread bakery.

Restaurant Under Lindetræet is a gourmet restaurant.