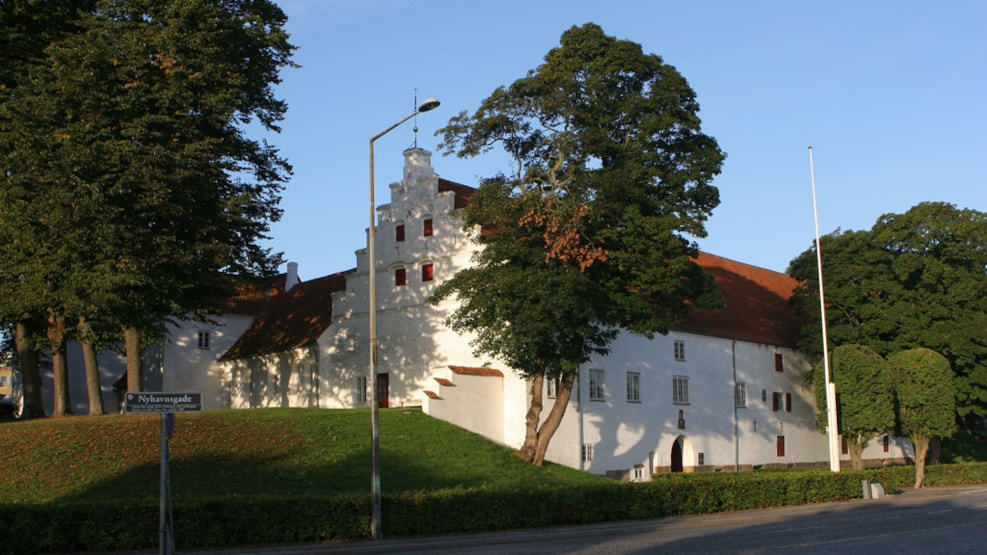 Aalborghus Castle
Aalborghus Castle is located near the Limfjord and Toldbod Plads. The beautiful castle park is open every day of the year. In the summer you can visit the castle's dungeon and underground casemates.
The castle was built by King Christian the 3rd in 1539 and after 16 years, it was finally completed and became the residence of the local governor. It was built as a fortress but it turned out that it was useless as a fortress. Instead it became the main office for the king's vassal in North Jutland and today, the castle is used by the state administration.
The east wing is the only remaining part of the original building. The present north wing facing the harbour was built by King Christian IV in the 1630's and the detached building to the south was built in 1808-09.
Casemate and dungeon
There is no public access to the buildings but there is free access to the courtyard and the area around it where the original rampart can be seen. You can visit the casemates and the dungeons in the summer time. 
Pedestrian can access the courtyard and grounds all year from 8 AM to 9 PM. From 1 May - 31 October, you can access the dungeon from 8 AM - 3 PM, Monday to Friday, and the underground passages are open from 8 AM - 9 PM daily.
Travel sustainably with bus and train in North Jutland
Getting around North Jutland with public transport is effortless. Plan you trip with bus, train or 'Plustur' on rejseplanen.dk.