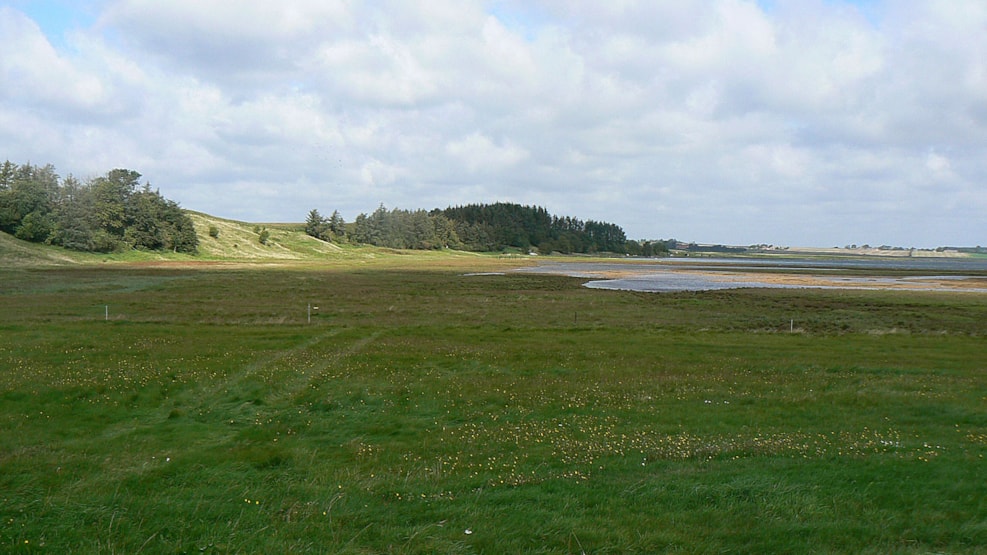 Agerø
Agerø is worldknown for its population of roosting, brent greese, but there's also other exciting nature experiences on Agerø.
Spring and Summer:
From March to the end of May thousands of plovers and brent geese all at the same time, and in this period the population of brent geese tops at around 4,500 birds. From mid-May they venture north, like the plovers, to mate. Birds like the oyster catcher, lapwing, avocet and Arctic Tern are all busy hatching their eggs, and looking out for their young.
Autumn and Winer:
In the shallow water around Agerø big packs of ducks roosts, with the widgeon as the most numerous. The northern dunlin, who has been roosting in the area since end-July, now leaves the country only to be replaced by the brent geese in November.
The island also houses a small church and a bird hide. Brochures about Agerø can be acquired at Morsø Turistbureau.