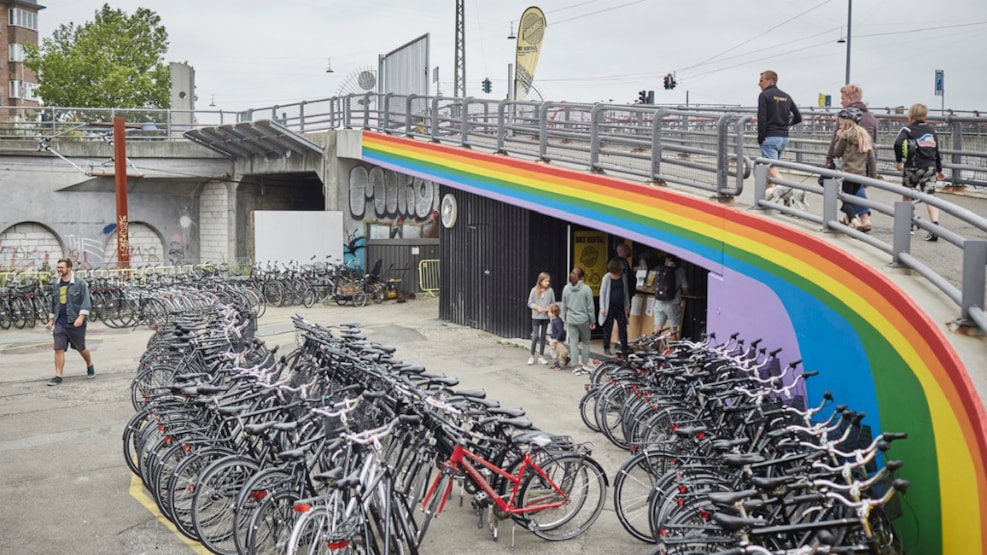 Baisikeli
Bike shop with rental options operating as a B Corp and social enterprise.
Baisikeli is more than a bike shop. As well as renting bikes to visitors and selling new and second-hand bikes to the public, the company is on a mission to make a difference to countries in Africa. 
The bike shop is close to Dybbelsbro and Fisketorvet in Vesterbro with a wide array of bikes to rent for all types of cyclist.
The Baisikeli project is about making bicycles accessible for the poorest of the world. This is done by fixing and shipping used bikes to Tanzania, Sierra Leone and Ghana where the bikes are rebuilt to meet African needs. The name is Swahili for "bicycle".
Improving healthcare and farm output
Just some of their projects include bicycle ambulances that make health care accessible in rural areas, and bicycle trolleys that can increase farmers income with more than 100% by improving mobility issues.
Everything is financed and realised through the little bike rental and shop in Copenhagen, from this shop bikes are rented out to travellers on a daily basis and to students on a monthly basis. Don't just rent a bike, make a difference!