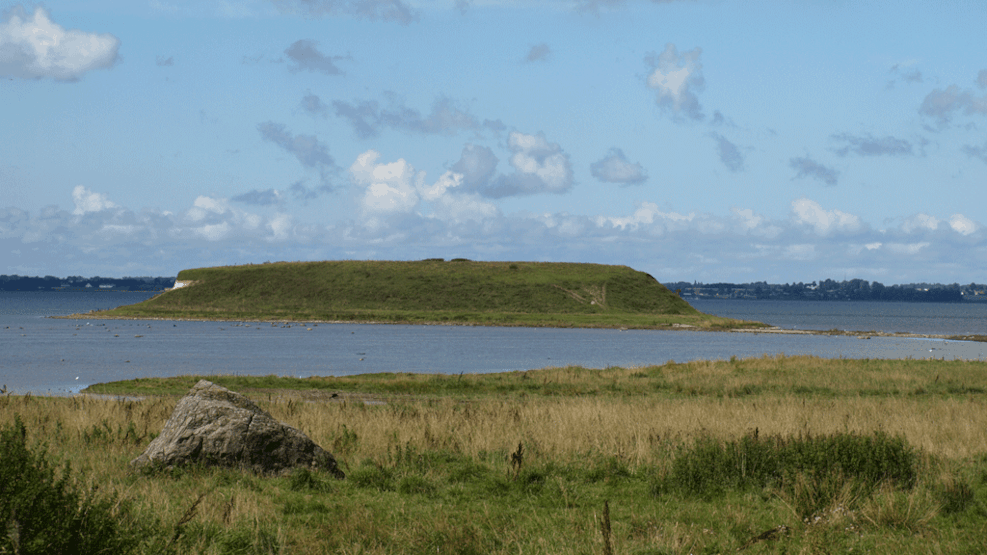 The Bolund Stone & Lille Valby Meadows
Bolund, a relic from the Ice Age
In the middle of Fjordlandet, north of Risø near Roskilde, you'll find the distinctive and protected peninsula of Bolund, a relic of the Ice Age.
Bolund is a striking landmark with a narrow strip of land towards the coast. From the car park on Frederiksborgvej, the walk to the peninsula takes you through a protected salt marsh, a cultural environment worthy of special protection. There are interesting plants on both the peninsula and the salt marsh, and there are often many birds in the area. From the top of the peninsula you have a beautiful view over Roskilde Fjord.
It is said that the Bolund Stone was thrown against Roskilde Cathedral by a sorceress. However, it didn't make it that far and can now be seen in Lille Valby Enge.
Park in the car park on Frederiksborgvej and walk first to Bolundstenen and then take the short walk out to the peninsula in the fjord across a protected salt marsh.