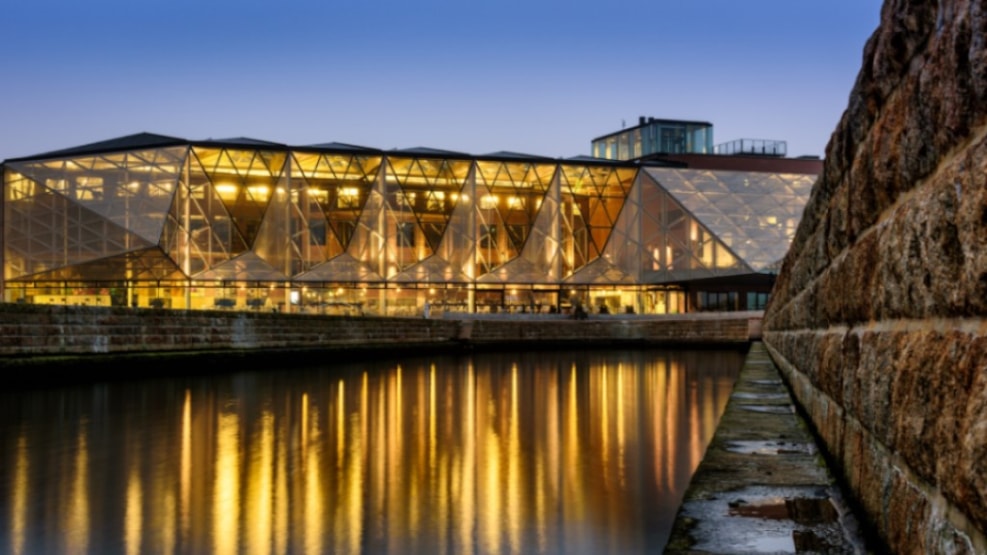 The Culture Yard
Helsingør Municipality's central cultural centre for concerts, lectures, debates, film, theatre, family events and festivals all year round. 
Kulturværftet, or 'Culture Yard'  is Helsingør's cultural hub, home to some of the region's biggest events. Throughout the year, Culture Yard bustles with activities for all the family, as well as business conferences, corporate showcases and symposia.  
Culture Yard opened in Helsingør's old shipyard buildings in 2010. Here you can also find the municipality's library, shipyard museum, the art-tech centre Catch and the cafe Spisehuset. 
Since opening, Culture Yard has hosted over seven thousand events, including concerts, lectures, debates, films, theatre productions featuring national and international artists. You can also broaden your mind and education by taking short courses in a wide variety of cultural and creative disciplines for children, adults and families. 
Where learning is fun 
Culture Yard's library was recently named one of the two best libraries in Europe. It is visited by over 1,000 people every day, in what has become a sophisticated multimedia and resource centre. Here you can experience playrooms, IT courses, Friday cafés with guest authors, children's theatre, lectures and IT courses for adults. 
This is the best place to feed your mind and stomach with the finest culture, cuisine and company Helsingør has to offer- complete with a magnificent view over the Harbour and the UNESCO world heritage Kronborg Castle.