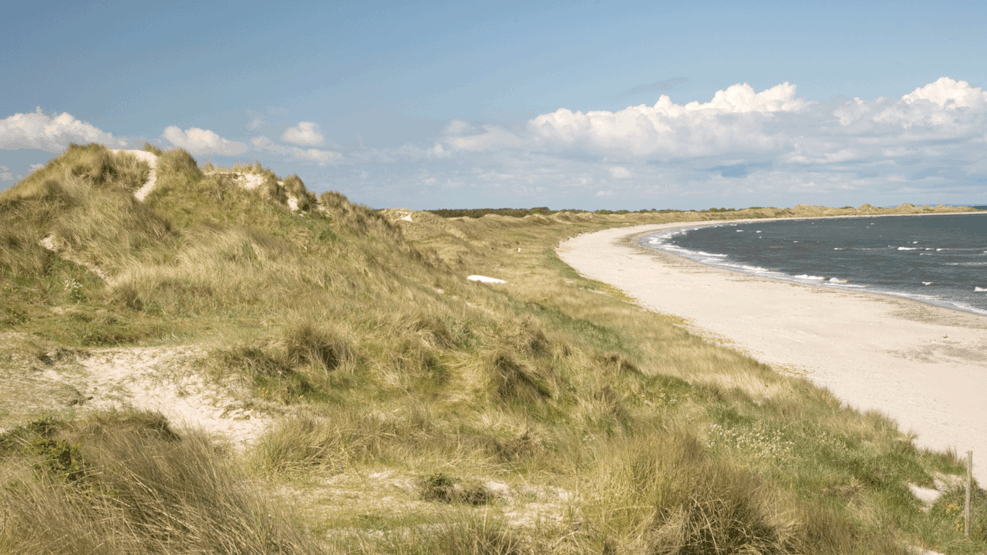 Danzigmann
Danzigmann beach is located east of the Port of Østerby
The beach east of Østerby to Jegens, Danzigmann and Bløden Hale is a great natural landscape in itself.
Here you can find shells, stones and seaweed and there is a good chance of finding "the island's gold", amber.
The Danzigmann beach has a very high row of dunes, but the dunes are very fragile, so be careful.
Danzigmann is probably the most windswept of our beaches, often with high waves.