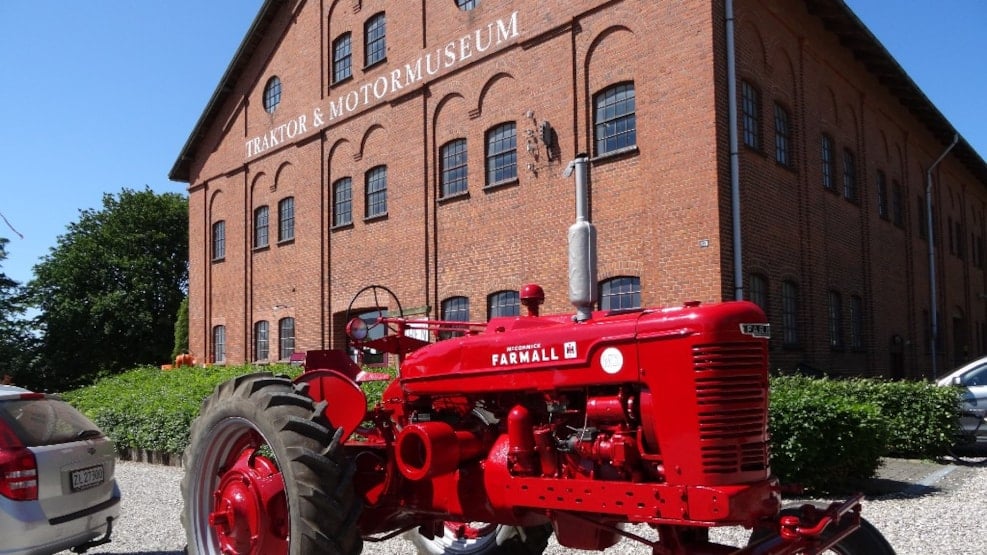 Denmarks Tractor Museum
Tractor museum, Eskilstrup, Falster
The exhibition consists of around 100 tractors and a similar number of stationary engines. The exhibition area is around 2000 m2. The museum has an additional 80 tractors in our storage magazines. The museum shows an almost complete collection of the Danish produced Bukh tractor with prototypes and special models.

In addition to the tractors we have 9 stationary Bukh engines from between 1925 – 1937. We also have a comprehensine collection of photos that we received from the Bukh factory. 

The tractor collection covers the period 1917 to 1970 and gives a good impression of the Danish market at that time. We do have tractors as well, that were never used in Denmark. The engines are from 1898 and onwards. A steamengine from 1901 is also in the collection. 

The museum has some toy tractors where children can enjoy themselves while their parent or grandparents enjoy the museum. The museum building in itself is interesting. It was build 1918-1919 as a cleaning station for seeds.

It was the first building on Falster that was constructed using reinforced concrete. 

By appointment we welcome you outside normal hours for a small additional fee.