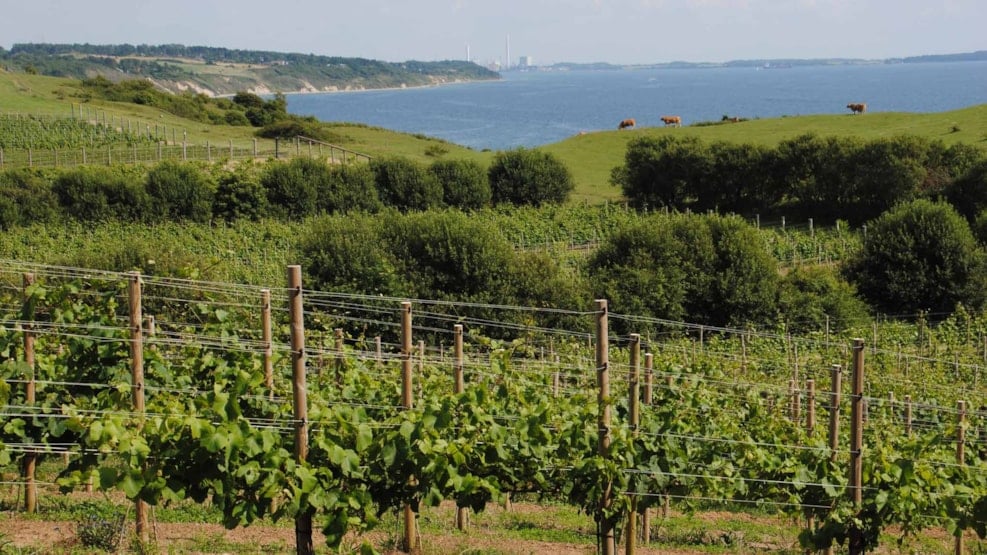 Dyrehøj Vineyard
Welcome to Dyrehøj Vineyard
Dyrehøj Vineyard was established in 2008, when the 4,000 vines were planted on the south-facing slopes of the Røsnæs peninsula.
Today, the vineyard's approximately 23,000 vines cover an area of 7 hectares (20 acres) or so. Of these, around 200 vines bear eating grapes while the rest are used to make wine.
Book a guided tour and come and see the vines and the production apparatus, taste some of our wine and light refreshments - all by arrangement.
The shop is open every day in the hours 10am - 5pm
Guided tours every Sunday at 2pm or special appointments.