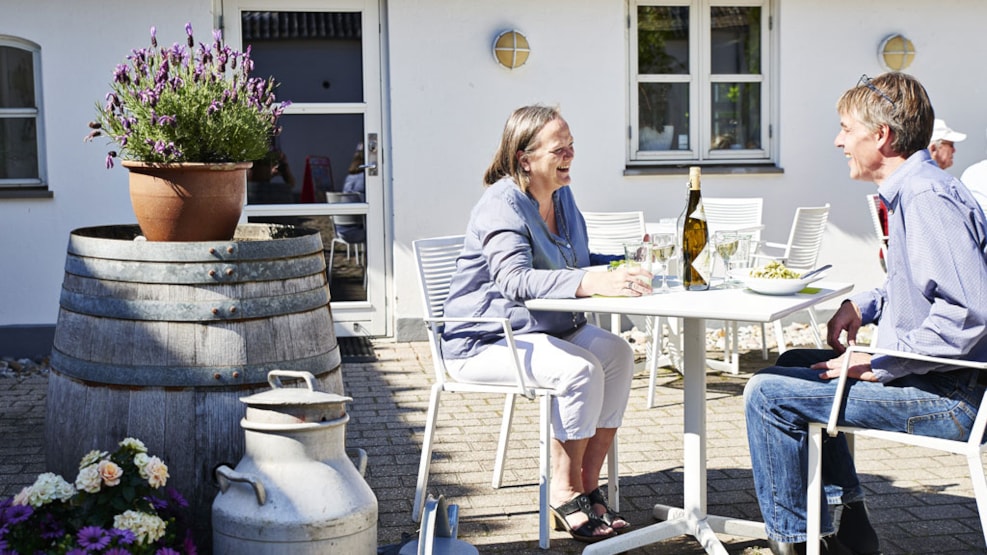 Find peace and tranquility in North Sealand at Danhostel Tisvildeleje.
Stay well and affordably at Danhostel Tisvildeleje and be close to the beach, nature, culture, and attractions.
Danhostel Tisvildeleje - An Oasis in North Sealand
Danhostel Tisvildeleje is like an oasis in North Sealand, just a 10-minute walk from the nearest beach, a half-hour drive to Hillerød, and less than an hour's drive to Copenhagen. There's almost a train right to the doorstep, only a 5-minute walk from Godhavn Trinbræt.
Stay at Danhostel Tisvildeleje, part of the Sankt Helene Holiday Center, designed around a restored farmhouse and offers 40 rooms. Check-in at the rooms is from 3:00 PM, and check-out is at 10:00 AM. Here, you can either self-cater or dine at the restaurant. Additionally, there's a playground, mini-golf, and direct access to the fantastic forest area in Tisvilde Hegn.
You can prepare your meals in one of the communal kitchens or dine at the restaurant open during the school summer holidays. Moreover, there are activities like mini-golf, giant chess, and direct access to the beautiful forest area, Tisvilde Hegn.
Summer town and delightful experiences are just around the corner
There are only 800 meters to Tisvildeleje town, a charming summer town with cafes, restaurants, artisan shops, a bakery, a grocery store, antique shops, interior boutiques, and more.
Walk along the coast to Helene Kilde or the new family-friendly nature playground in the forest. See if you can find Asserbo Castle Ruins by walking through the woods towards another lovely summer town along the Danish Riviera, Liseleje.
North Sealand offers much, from local farm shops to beautiful castles in Fredensborg and Hillerød, the Louisiana Museum of Modern Art in Humlebæk, and Esrum Abbey. If you're travelling with children, they can participate in treasure hunts, play games, and enjoy many other activities independently.
In July, they can even join in feeding the animals on the farm (except for week 29). Meanwhile, you can enjoy the oasis that Danhostel Tisvildeleje represents in North Sealand.