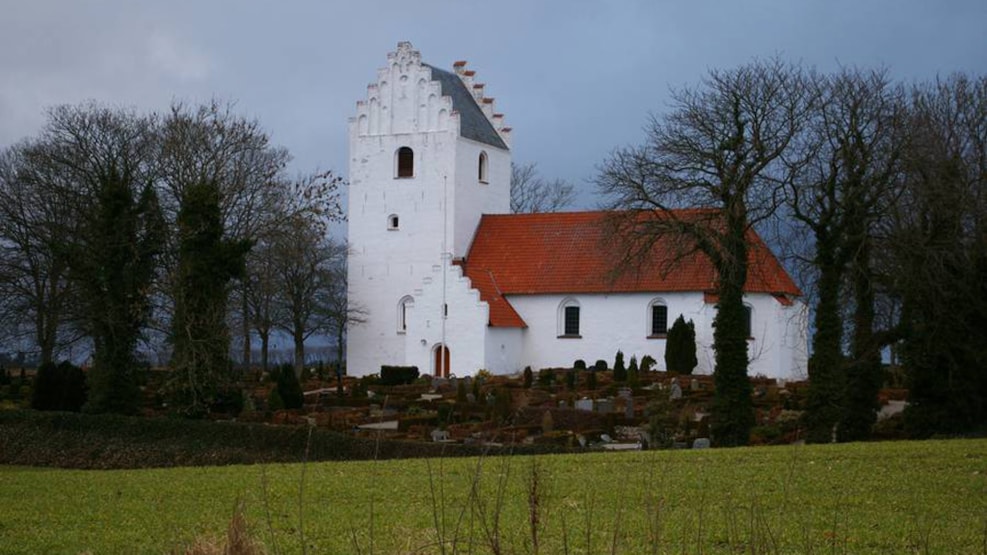 Ginnerup Church
Ginnerup Kirke was built in the 12th century during the Romanesque period. The church is a chalkstone church like many of the other churches on Djursland.
Today, however, only the ship is in the Romanesque style. At the end of the Middle Ages, in the late Gothic era, the original choir was demolished and replaced by the current choir, which joins the ship.
The altarpiece of the church dates from the Renaissance and was created around the year 1600, but the painting itself dates back to 1875.
In 1907 traces of frescoes were found in the vaults, but they were in poor condition and thus they were once again whitewashed.
Until 1803 the parish priests had belonged to the same family for 300 years.
The church, which today is hidden behind woods, originally served as a watermark for sailors on the Sound.
Open by arrangement with sexton between 8-16