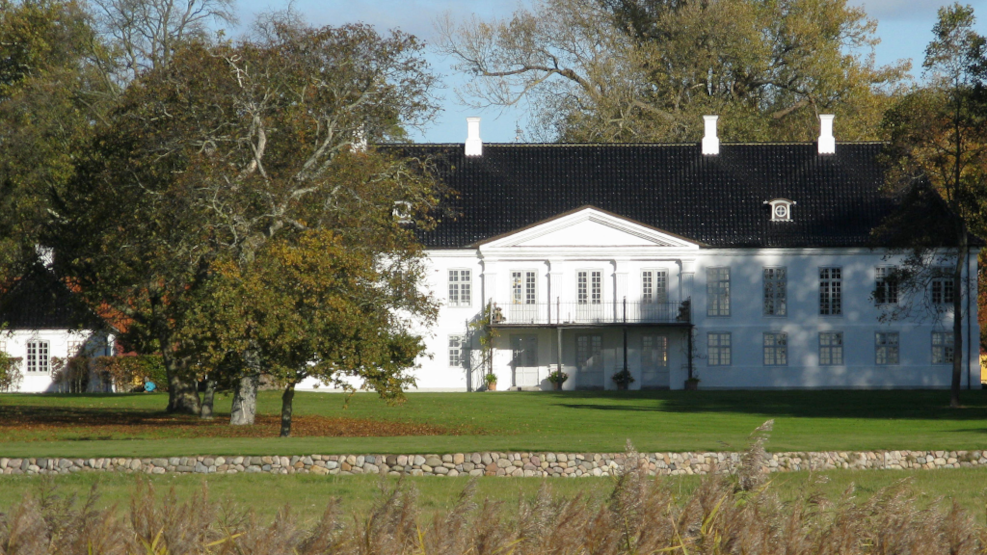 Gyllingnæs Manor
This manor, which is one of the youngest in the region, is found at the end of the significant peninsula Gyllingnæs in Horsens Fjord. The manor, built by a flamboyant English merchant, has a view that is hard to match in peaceful surroundings. There is no public access to the manor, but you can see it on a hike along the coast of the peninsula.
The youngest of the manors in the district was established in 1801 by the Englishman John Smith. The estate, which used to hold considerable forest areas, has during its 200 - year history often changed hands among others to an English family speculated to be involved in piracy.
Lastly in 1995, when it was bought by Troels Holck Poulsen.

The estate is closed for the public.