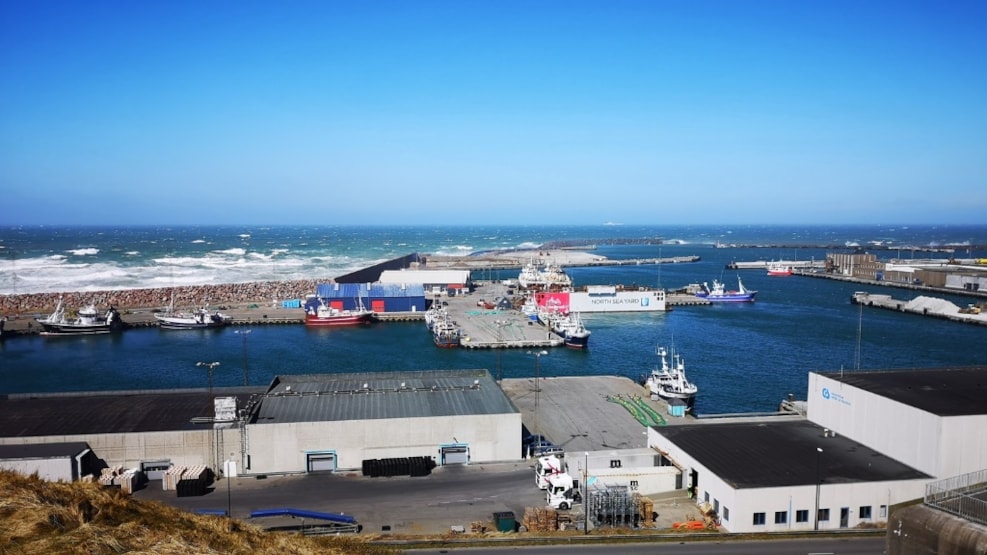 Hanstholm Port
Denmark's largest consumer fishing port is Hanstholm Harbor.
100 years ago, Hansthom was a small fishing settlement with a scattering of houses on the top of the promontory. In 1917, the decision was taken to build a harbour with further plans for its future.
But the harbour project was a victim af World War 2 when the Germans chose the town for the location of extensive fortifications.
The locals of Hanstholm had to wait 50 years before the harbour could be opened in 1967.
This is Denmark's largest commercial fishing harbour in terms of the value of the fish landed. The wharf has a length of 4,5 km.
All the cutters which belong to Hanstholm have the registration letter T or HM.
The fish auction (on Auktionsgade 11) opens at 6:45 a.m. Monday to Friday.

Please notice:
The harbour area is a place of work with a lot of activities (truckdriving etc.), so take care and look out for heavy traffic.

You can go fishing at the Yellow Reef by boat from the Harbour in Hanstholm. 

Hanstholm Smokehouse is situated at the Harbour, and here you can buy smoked and fresh fish.