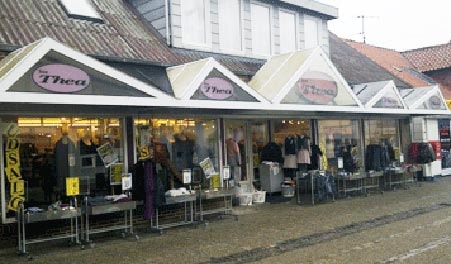 Hos Thea - Clothes Shop
Women and childrens clothing.
Hos Thea is located on the pedestrian street in Hurup - a cozy market town, with many shops on the street. We are known for:
- Large selection of clothing for cool girls and cool boys.
- Smart match series for girls of all ages.
- Cozy atmosphere.
- Friendly and professional service.
We also have free parking.