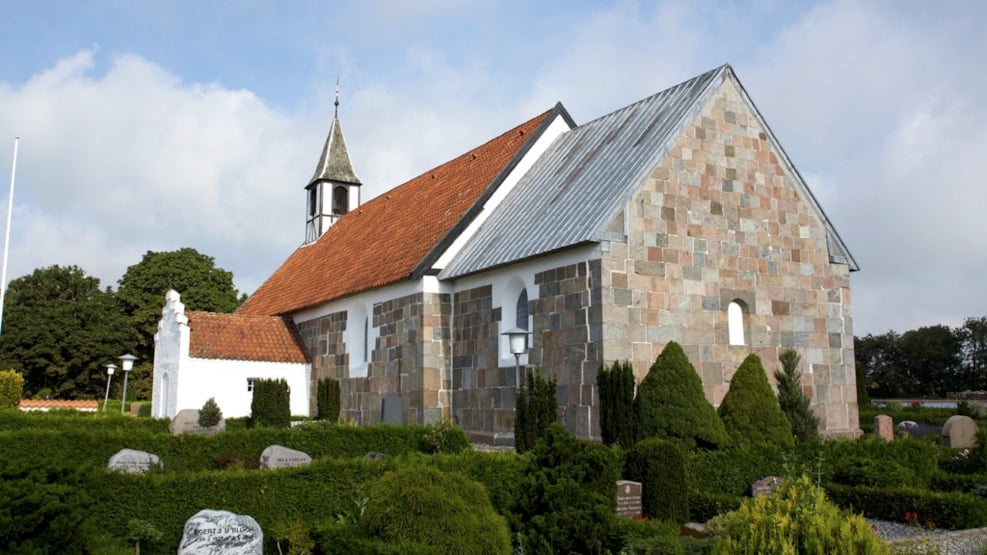 Låsby Church
Very picturesque, roman natural stone building with ridge turret from around the 18th century.The south door is framed by a beautiful stone portal decorated with small human and animal figures in medallions on the lintels.
Remarkable roman granite font with double lions and a male head.
The choir arch holds an ornamental panel with fighting animals. 

The writer Thor Lange had a close attachment to Låsby Church and made its name well-known through his poetry.
For further information about the church services go to the church's own website: http://www.laasbykirke.dk/kirken/kirken/
http://www.laasbykirke.dk/kirken/kirken/