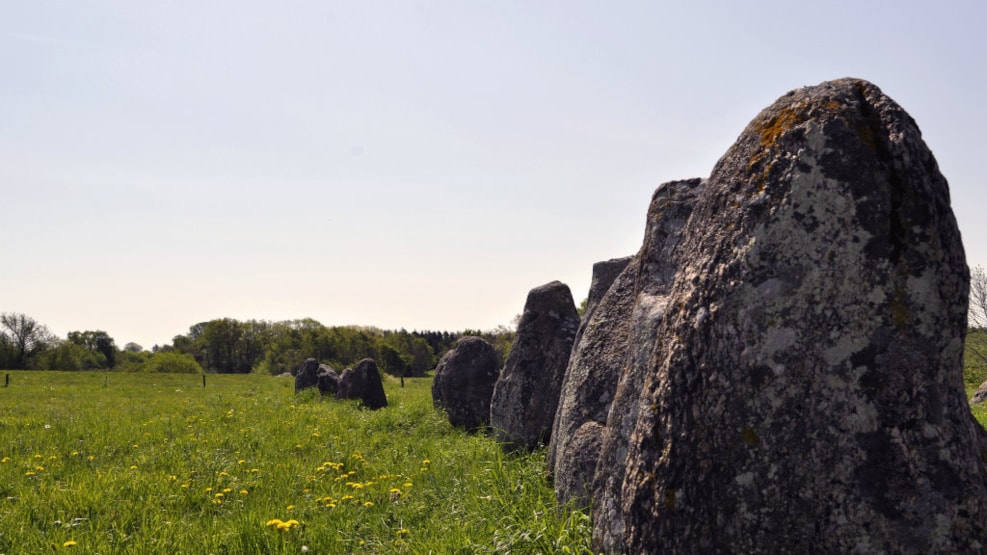 Lejre Museum
Lejre Museum is located in Gammel Lejre, about 10km west of Roskilde, in the middle of one of the Danish Viking period's most important areas
At this location – according to medieval chronicles and sagas – the story of the kingdom of Denmark began. During the years AD 600–950 the family known as the Scyldings ruled from their seat in Lejre with the famous and legendary kings Skjold, Roar, Frode and Rolf Krake.
The sagas should naturally be treated with caution, but archaeological excavations in the area during the last 30 years have shown that the sagas are based upon actual material remains, which convincingly place Lejre amongst the most important locations of the Viking period.
The Viking Age discoveries from Gammel Lejre include a unique large hall complex. On the west side of the Lejre River valley, several large halls (covering around 500m2) have been excavated, which can only have belonged to a powerful elite. From the great man's home, there was originally a clear view of the burial grounds east of the river, where the ship settings are located.
Apart from the great halls, many splendid archaeological finds have also been recovered in the area and these are exhibited in the museum.