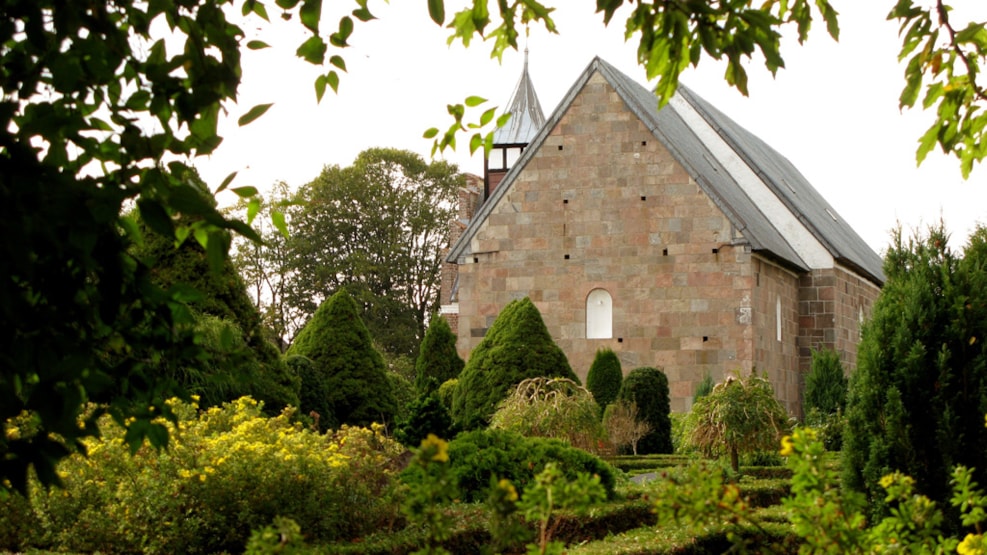 Lime Church
The church is located in the middle of the town of Lime.
The church is originally from the Middle Ages, and it has, by and large, remained its original appearance both in terms of interior and exterior. The crenellated porch is the only thing that has been added on at a later time.
The church is originally consecrated to St. Clement - The patron saint of sailors.
The choir and ship are unusually preserved. The choir has on its south side a walled up leprosy window.
Big altarpiece with reliefs. Romanesque granite font. South-german baptismal dish decorated with Rosenkrantz – and Brahe-weapons.
The key can be borrowed from the sexton.