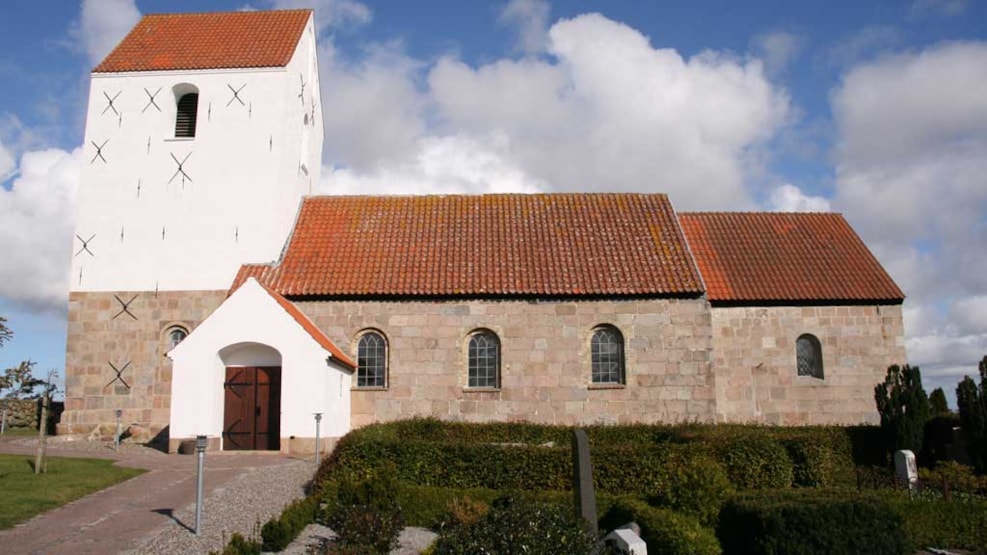 Næsborg Church
From the church of Næsborg you have magnificent view of the Limfjord. The altarpiece is a triptych from the late 16th Century and has paintings from 1635 showing the dramatic events of Easter. On the backside of the side sections you see Christ holding the Globe and Peter holding the Key of Paradise.

On the northern and eastern walls of the chancel are medieval consecrated crosses. The pulpit has marvelously carved symbols of the Evangelists.

There are characteristic memorial tablets from the 18th and 19th Centuries in the belfry.