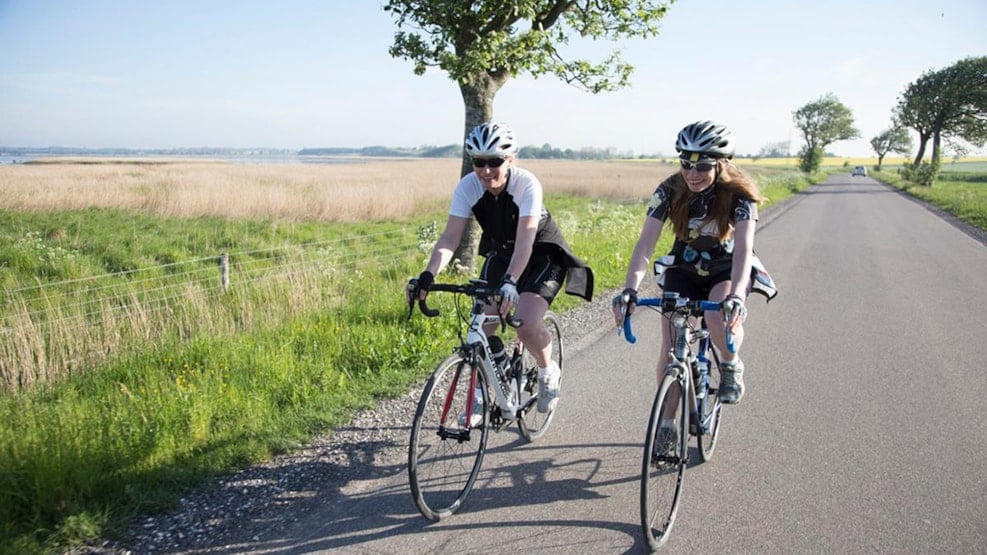 National Bike route N9 Berlin-København
Cycle Route Berlin - Copenhagen

630 km, between Copenhagen and Berlin, if you follow the international cycling route - and that you should do if you want to see and experience everything that you would never see from the car.
Of course it requires little training, but the trip is divided into 15 stages, and if you spend 14 days on, only 40-45 kilometers a day on average.  Children in the age from 8-10 shouldt be abel to cope if they get a helping hand from mum and dad sometimes.

Although the cycle route stretches all the way from Copenhagen to Berlin, you can easily make do with smaller chunks of the route. We suggest you spend a little extra time and enjoy the unique places that you will encounter on your journey. On this route you cycle along the east coast of Zealand to UNESCO World Heritage Stevns Klint, along the scenic Præstø Fjord, then you cross the bridge Mønbroen and enter the UNESCO Biosphere area which includes the flat Nyord and the steep Møns Klint.