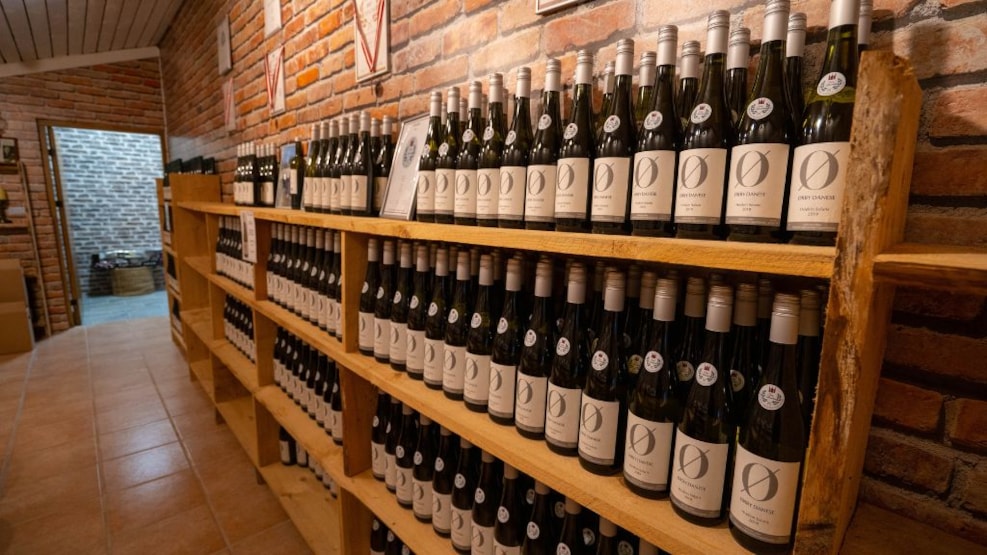 Ørby Winery
Award-winning winery with café, shop and restaurant. Ørby Vingaard is located on a hilltop in Ørby near Helsinge. Over the years, 4,000 vines of mixed grape varieties have been planted here.
Visit Ørby Vingaard, where you can join a tour, learn about wine production and taste the award-winning wine.
Organic fields and organic wines
Two thousand two hundred sticks were put by Solaris, Rondo and Bolero in 2007, and there are ongoing expansions with Leon Millot and Cabernet Cantor. In 2021, new and exciting sticks of the brand Souvignier pig were installed, and this year, 250 Solaris sticks have been expanded. The following year in 2023, approx. One thousand vines, and then there are approx—four thousand vines in total on the farm. The vineyards and fields with grazing sheep are organic, and thus all wines are also organic.
The first harvest of wine was in the summer of 2014 when it was a fantastic sunny summer, which is a good climate for the grapes. In the autumn of 2014, the Solaris grape received a bronze medal; since then, they have won several awards for their white and red wines.
The wines are of high quality without the addition of sugar. All the contents of the wine are carefully measured by FOSS 'latest measuring device so that you can follow the wine from must to the finished wine. These are approved grape varieties grown on the farm. And the farm is subject to the Food and Agriculture Board.
The vineyard is 40 m above the water and is the second-highest point in Ørby. The advantage of lying high is that the grapes get more sun, wind and fresh air for the plants.
Ørby Vingaard was founded in 2007 by Søren and Birthe Søndergaard. The farm's first bottled wine was in 2012. It takes approx. Four years before the vines are ready for good, healthy fine wines.
Café, restaurants and tours
At the winery, there is room for wine events, and you can hold parties with up to 100 guests. Guided tours and wine tastings are held regularly at Ørby Vingaard. Keep an eye on the event website.