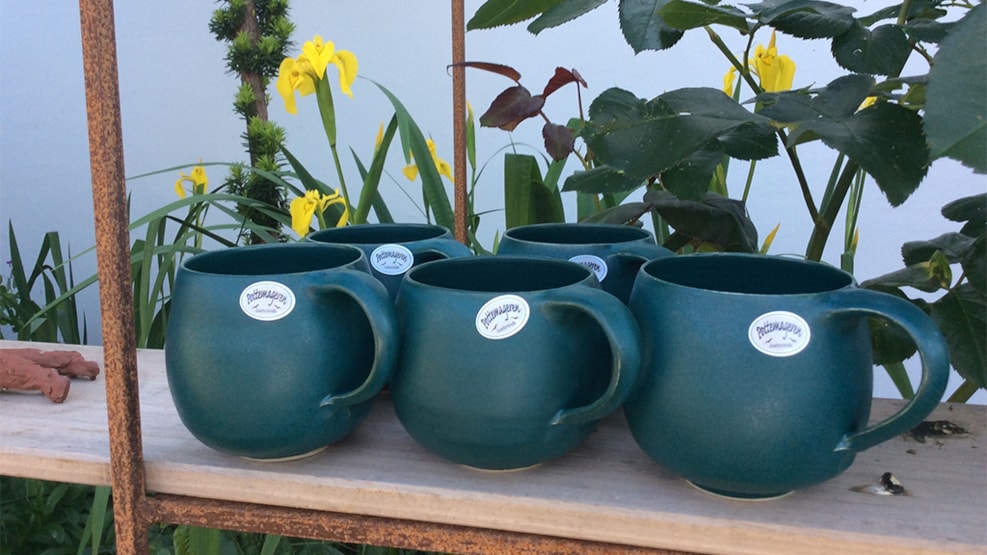 The potter's workshop in Juelsminde (Pottemageren)
Visit this cosy shop with handicrafts that are handmade in the associated workshop. Take a look at the many beautiful, unique products in high-quality ceramics and stoneware and enjoy a cup of coffee in the cosy, open garden.
High-quality craftsmanship
Pop in and visit the exciting shop of Marie Würtz, who is a ceramicist and visual artist, where you will find a large selection of beautiful ceramics for use in the home. You will find unique and useful items in stoneware and raku, croquis sketches, paintings and modelled figures. The products are primarily durable, everyday items such as mugs, jugs and vases. The ceramics are available in a multitude of different glazes and colours which means that it is easy for you to find ceramics that fit the style of your home.
In addition to Marie Würtz' own products, ceramics by various skilled guest potters are also sold.
You will also find a large selection of teas sold in bulk - there are always at least 40 different kinds to choose from.
Own workshop
Marie Würtz' products are made in the workshop which is an integral part of the shop. Here, you can observe the creation of the pottery and learn about the techniques used.
Visit the open garden
Adjacent to the shop is a cosy garden that you are welcome to use during the opening hours of the shop from Easter to the end of August. The garden is a green oasis in the middle of the town with several quiet areas where you can sit and enjoy a quiet moment. The garden is planted with raised beds and is a respite for the local residents as well as visitors. You are welcome to a cup of coffee in a mug that is, naturally, made in the shop. Scattered around the garden you will find many fine details in ceramics - including many ceramic birds that you can buy for your own garden.
Ceramic to order
If you cannot find exactly what you are looking for in the shop, Pottemageren is happy to supply work to order. Contact Marie Würtz to enquire about this. The mugs with names are one of the most popular products in the shop. On the Pottermageren website, you can order a mug with your name on it. The price is DKK 100 + postage.
Arts and Crafts Market
Every year, during the last weekend in July, a large arts and crafts market is held in and around the garden at Pottemageren. Read more about the arts and crafts market here.