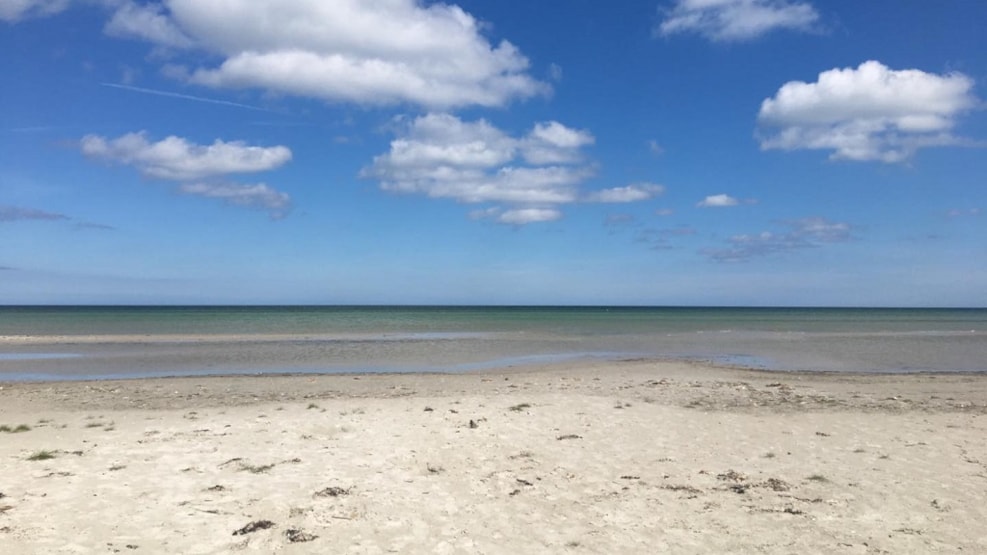 Public beach by Novolund in Øster Hurup
Novolund is one of the public beaches in Øster Hurup. 
You'll find Novolund at the south of Øster Hurup. The area has a big parking lot and toilet-facilities at the small house, that once was a café/grill house. 
Novolund is like any other beaches in Øster Hurup, a wonderful beach with shallow water and white sand. In 2019 the beach has gotten a new bathing bridge, which is perfect for going out to the outer sandbanks, where the water is a bit deeper.