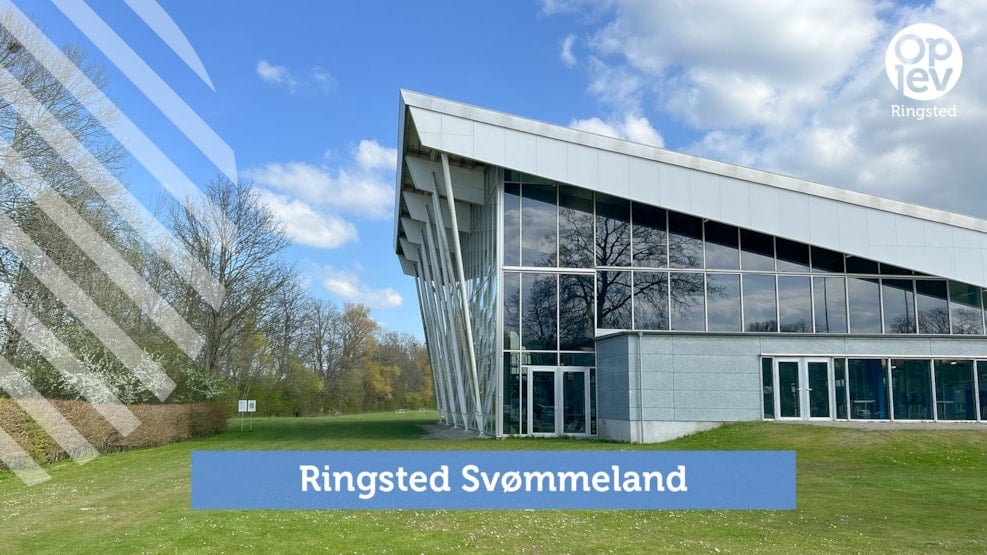 Ringsted Swimming Centre
Ringsted Svømmeland's swimming area is 25 meters long and 20.5 meters wide and has 8 swimming lanes.
There is also both a play and teaching pool as well as a wading pool. In 2023, a new large sauna was inaugurated.
Ringsted Svømmeland has something for most people
The swimming pool in Ringsted Svømmeland is equipped with three individual pools: the swimming pool, the play and teaching pool - and the wading pool. In other words, there is water on offer for children and adults of all ages.
The water temperature in the swimming pool is 27 degrees and the air temperature 30 degrees, so it is not difficult to feel comfortable - both in and out of the water. The site's lifeguards ensure that safety is top notch - they also provide belts, plates, flippers, balls, diving rings and water jogging accessories as needed.
The swimming pool holds 1,300,000 liters of water. The pool is 25 meters long and 20.5 meters wide, which provides space for eight swimming lanes. The lowest end is 1.2 meters deep, the pool is 3.8 meters at its deepest point. The pool has both a 1- and 3-metre tilt.
The special hot water pool has a constant temperature of a minimum of 34 degrees - regardless of where you are in the 131,000 liters of water. The hot water pool measures 15.5 meters by 7.5 meters. The pool is 1.28 meters deep. has a bubble bench, wheelchair ramp, stairs - and handrails on the sides of the pool.
Ringsted swimming pool and water park was inaugurated in August 2007 and consists of 2 halls: the swimming hall and the hot water hall. See the opening hours here:
http://ringstedsportcenter.dk/svoemmeland/aabningstider.aspx