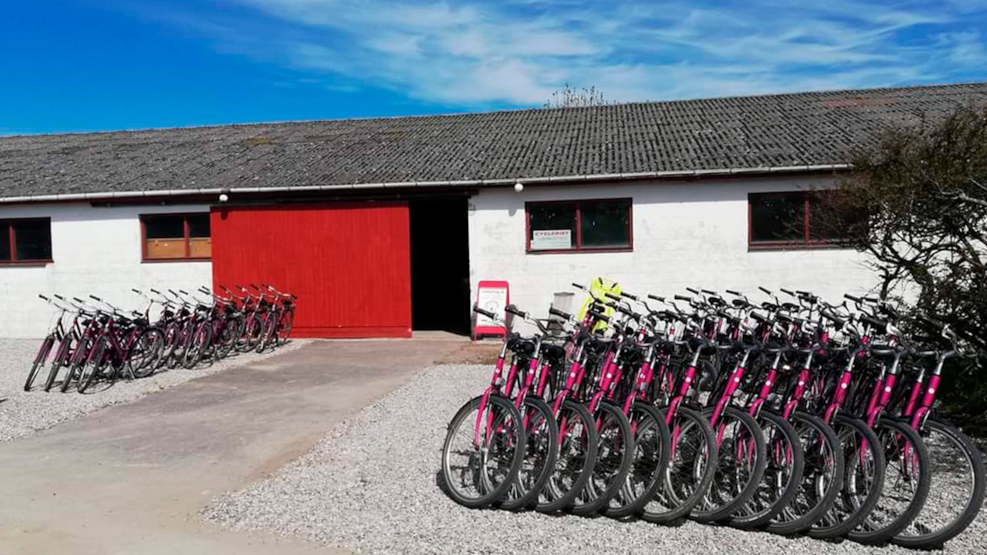 Samsø Cykeludlejning
Samsø Cykeludlejning (bike rental) rents out bikes for adults and children, tandems, bicycle trailers, trailer bikes, baby chairs and weekend cots.
Discover Samsø on an electrical bike. Must be booked prior to arrival.
Rent a bike with room for 2 children. Must be booked prior to arrival.
Samsø Cykeludlejning are happy to deliver the bike to where you stay during your holiday. Or you can rent bikes from the bike shop in Mårup and during summer you can also rent a bike from the island's 5 harbours on the 3 camp sites, on the airfield and at Pension Stenvang. See the website for more information.
All adult bicycles have 7 gears and children's bikes have three gears. All bikes have foot and hand brake.
School camps and larger groups are able to get the bikes delivered to one of the island's ferry port and luggage transported to/from the holiday address.
The bike shop in Mårup also assist with repair service and sale of spare parts if anything happens with your own bike.
In 2012 Samsø Cykeludlejning celebrated it´s 25th anniversary. The owner is a trained bike mechanic so you are in safe hands.
Prices 
See prices on the website