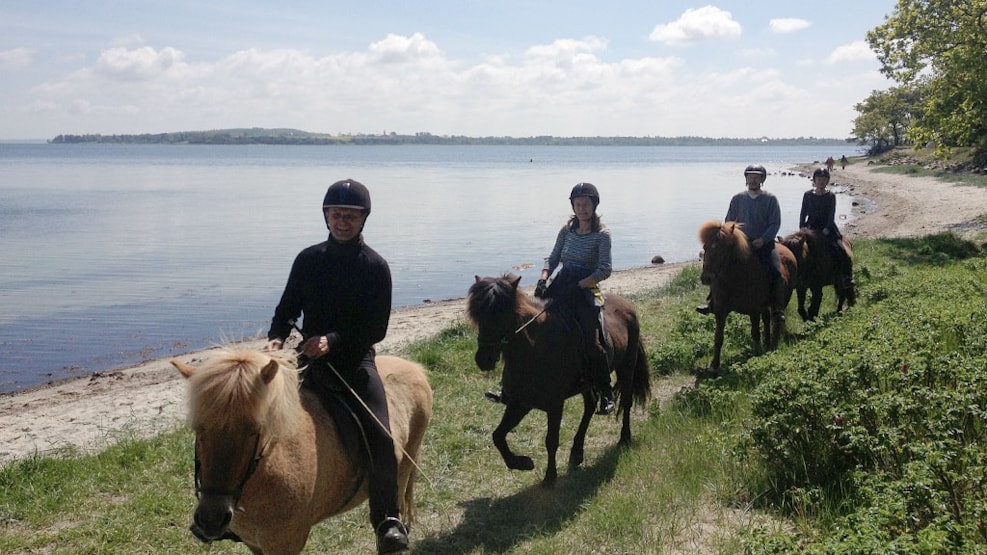 Stokkebjerg Horseback Tours
Guided riding on calm Icelandic horses
Look forward to horseback riding tours with presence, togetherness and fantastic nature experiences. Stokkebjerg Horseback Tours offers you the opportunity to get very close to nature on horseback.
The guide leads the entire team into the forest and to the water.
Everyone from 10 years and up to 85 kg can take part. You don't need to be experienced with horses to have a good experience on horseback, but you do need to have the desire and the courage to do so.
You will receive instructions on how to prepare your horse with a saddle and headgear.
How to sign up for a tour
Please contact us by email lina@stokkebjerg-naturridning.dk or by phone +45 20 33 59 20