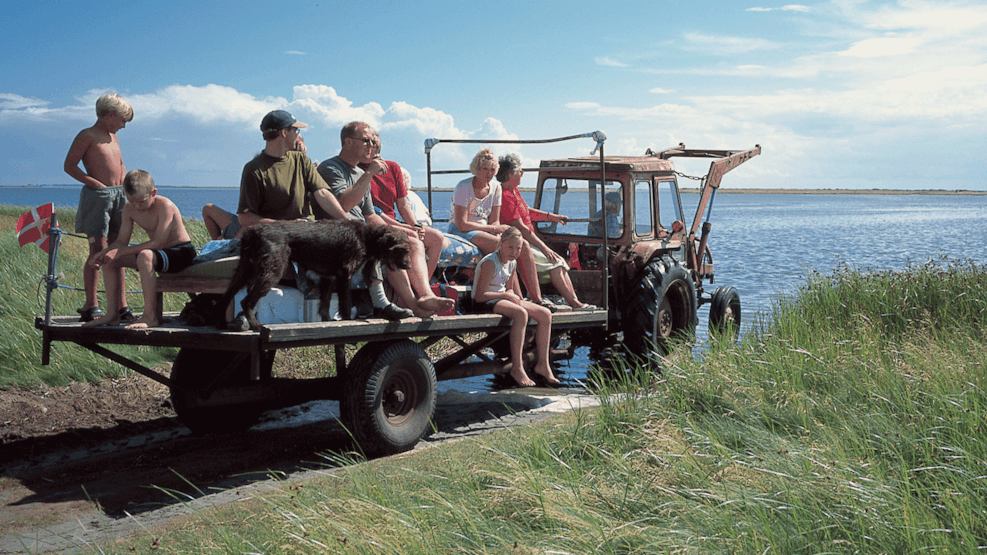 Stokken, Sdr. Nyland
You must wade approx. 50 m through the water to reach the elongated sand reef.
It's a bit of a rush when the whole family has to go with the necessary things for a beach trip! The stick is approx. 5 km long, so you can easily be yourself.
A walk along the water is also nice, here are many large shells. The western end of the Stok is protected from 15 May to 15 July for the sake of bird life.
You can wade out to Stokken & Sdr. Nyland, where you can collect mussels.
Stokken's western end is a reserve between 15/4 - 15/7.
Shallow, nice sand, sandy bottom.
Facilities: Parking area, tradition for nude bathing.