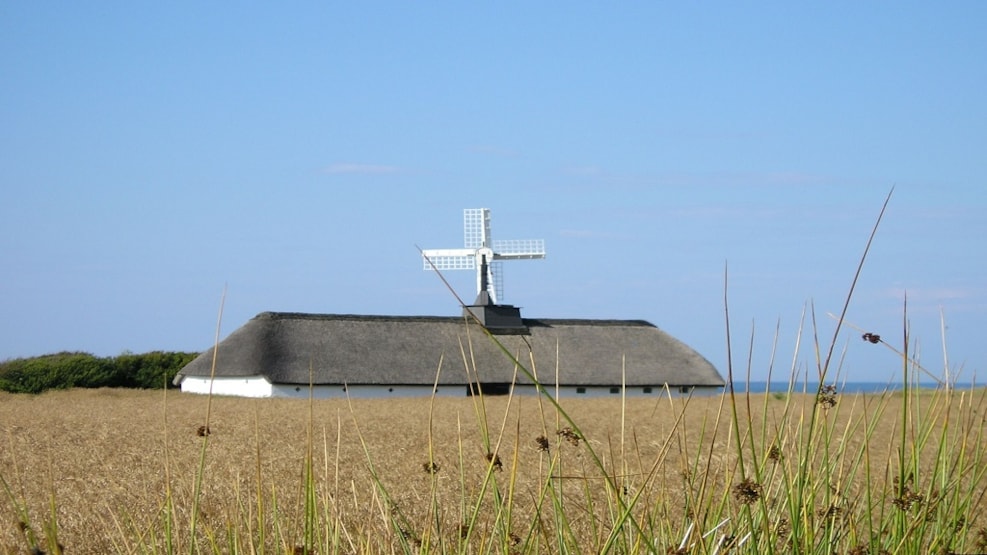 Stokmøllen (Roof Mill) Østerklit
Visit the last working roof mill in Denmark. "Østerklit" lies in the dunes all the way to the bay of "Tannisbugt".
In the middle of Tversted Klitplantage there is a thatched barn, the remains of the twin farm 'Østerklit', with an old windmill with all parts intact.

The mill is the last working windmill left in the country.
Information in Danish, English, and German using digital media.
About 15 km. from Hirtshals.

Østerklit is open 24 hours a day, every day and entry is free.
Parking avaliable in the car park at Tversted Lakes (Tversted Søerne).