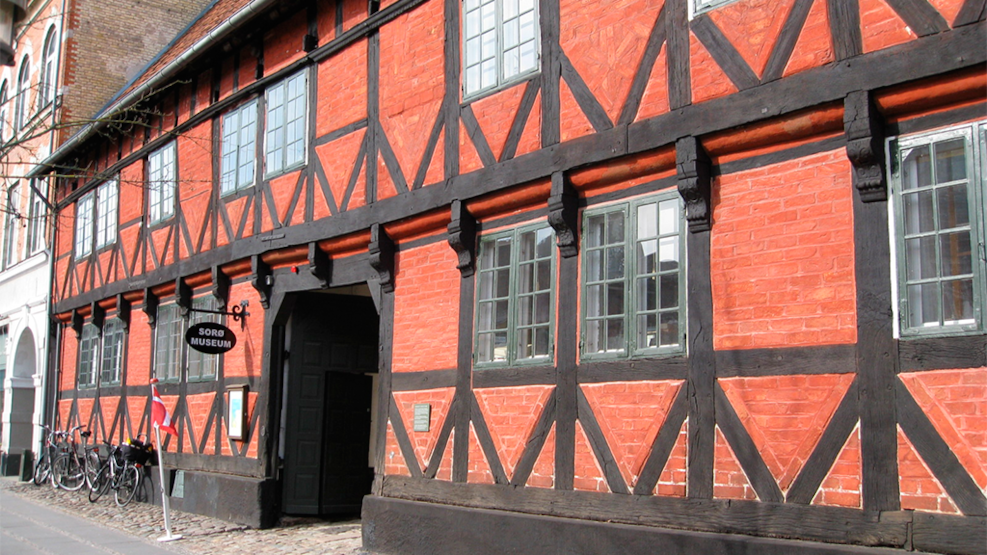 Sydvestsjællands Museum - Sorø Amts Museum
From inn to museum
Behind the walls of what was originally Sorø's old road inn from the 17th century, lies Sorø Museum. The buildings are quite the attraction and exudes history. Enter through the gate and experience the farm environment that will give you a sense of how it was to walk around in the city in the 17th century. The buildings are made in four different centuries and form a square, that makes a courtyard from which you can see the back of the inn from the 1600s, the backyard from the 1700s, two side houses from 1899 and 1901, and finally a junction from 1976.
Experience the inside of the museum to get an insight into Sorø's development until the 20th century. Among other things, you can get to see the memorial room for poet B.S Ingemann and his wife Lucie Ingemann. The poet lived on the Academy estate and wrote many of his famous novels and poems there. You can also get an insight into Sorø Monastery and Academy, which has been and remains a large part of Sorø. Learn how it was to live in a dormitory at the Academy in the 50's
Behind the museum, you will find the beautiful medicinal garden, Joachim Burser's medicinal garden, where you can enjoy your packed lunch. Joachim Burser was physician to wealthy people in and around Sorø and supplied the city's two pharmacies with medicinal plants. All plants in the garden have been used as medicinal plants.