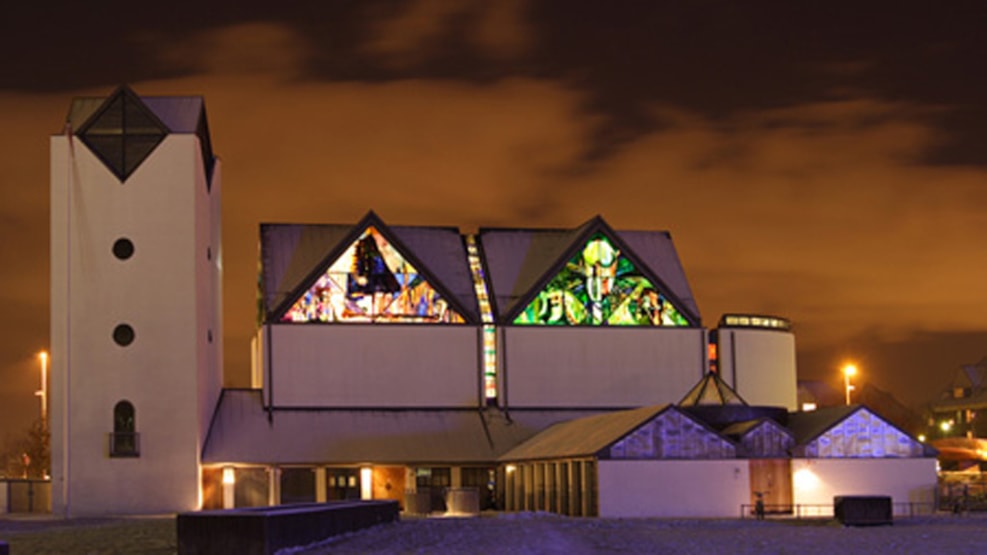 Vejleå Church
Vejleå Church is an architectural masterpiece of recent times, designed by the architect company Wohlert Architects. The church was consecrated in 1997, and has the shape of a medieval (1050-1536) church however, carried out under free interpretation.
The tower is, for example, "turned" and separated from the nave of the church. With its impressive size, tight geometry, clean lines and whitewashed walls, the church appears majestic in its surroundings.
The Danish artist, Peter Brande's, colorful glass mosaics and ceramic figures of biblical motifs decorate the church room. If you pass the church at night, you can see the beautiful glass mosaics light up the surrounding landscape.