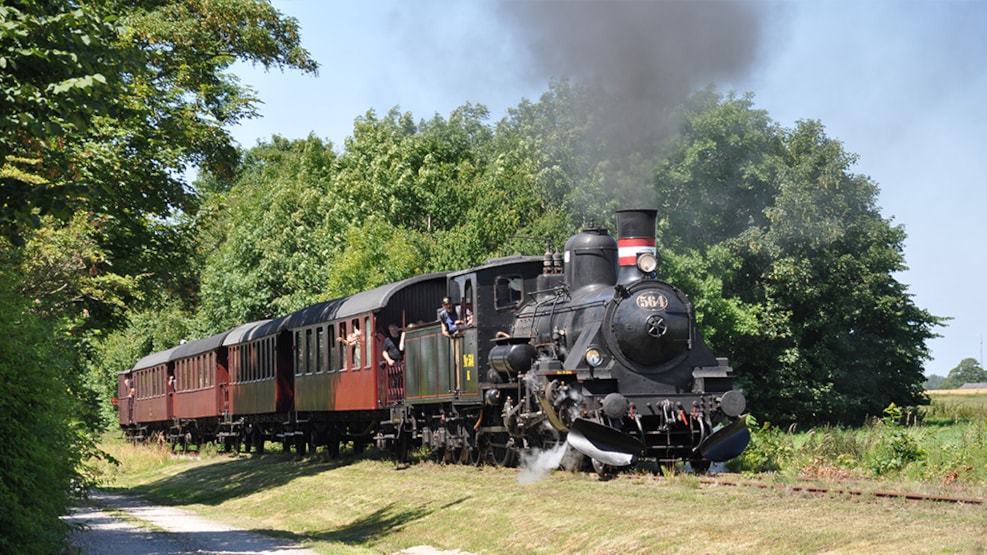 Vestsjællands Veteran track
Travelling in smoke and steam
Experience a train ride as it was in the good, old days with smoke, steam and a maximum speed of 60-70 km/h.
Try the notorious shaky carriages from when there was never enough seats and comfort was close to non-existing. Sit in either a hard, wooded seat or one of the "comfortable" leather seats. If you want the wind to blow through your hair, you can stand at one of the open platforms in the end of the carriages. Feel the rush and enjoy the view, and see how the locomotive has to work hard, when the trail goes uphill.
If you need a refreshment on the trip, it can be bought in the train's café carriage. You can also buy postcards and other souvenirs.
The vintage train looks like first it did back in the early 50s, but the carriages are from the 20s and the steam engine is from 1899.
The vintage steam train runs during the summer season, the autumn holiday as well as a weekend in December in Kalundborg and Slagelse area. Tickets are purchased on board the train.