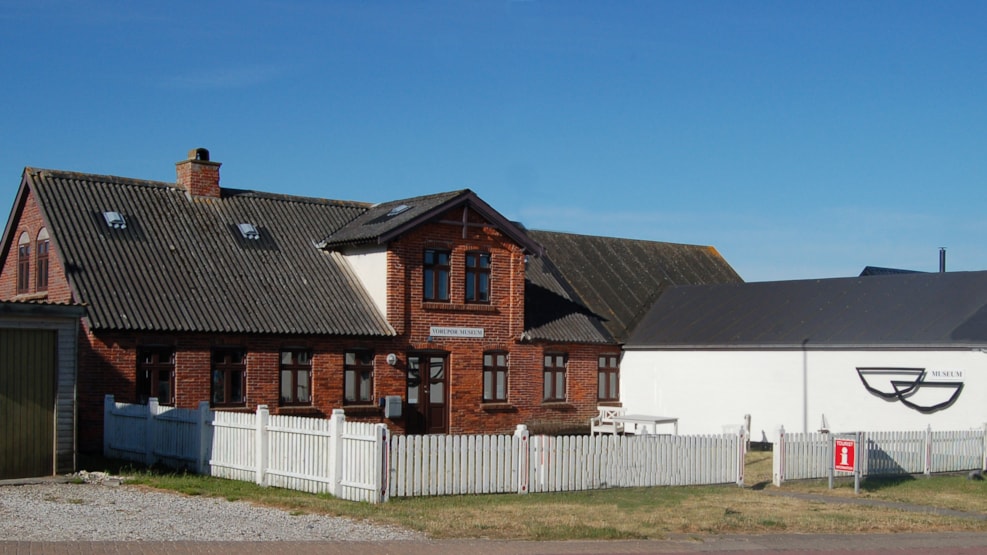 Vorupør Museum - The boat builder's house and workshop
The museum is located west of the church and is part of Museum Thy.
Vorupør Museum is housed in a boatyard that has built cutters for coastal fishermen.
Many of the old machines have been preserved and refurbished so that visitors at certain times can see the wheels spinning and the cormorant biting into the wood.
The boat building was run by Jens Kr. Andersen, who was a bit of a thousand artist. In 1919, he developed the large type of coastal boat, which was later used by coastal fishermen on the West Coast.
The museum's exhibition also tells about Vorupør's development and about the special living conditions that the coastal population has had.

"The Taste of Thy": New special exhibition on ethnobotany
At Vorupør Museum, from summer 2021, you can explore Thy's edible plants. You can hear about what the plants have meant in the homes in the past and what the plants mean to Thy today.
During summer there are various activities for all age groups.