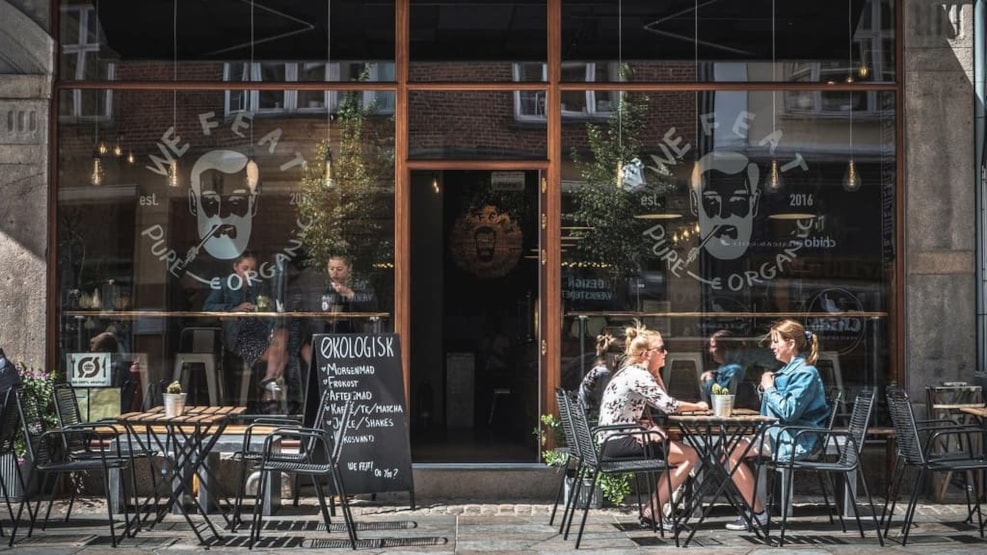 We Feat
We Feat is a 100% organic eatery that focuses on good physical, mental and social health. They serve a healthy alternative to today's fast food. The food is made in front of guests and served in a bowl.
We Feat put extra effort in making a great cup of coffee, which is their own private label made according to taste, and finally, they make an extensive selection of delicious fresh juices that are made on site with plenty of thought behind them.
There is always focus on the individual and the experience. The ultimate goal is to discover exactly what each guest wants and do the utmost to give a little extra, every time a guest is spoken to.
The café is designed to make feel inviting and cosy, and with a friendly and nice atmosphere. It is easy for you to sit and work there, as there is free WiFi and power sockets throughout the shop.
Opening hours are early in the morning and everything is ready at opening time with a variety of fresh breakfast products. We Feat spend the day cutting everything up by hand, to can ensure top quality and freshness.
Learn more about We Feat in Aalborg...